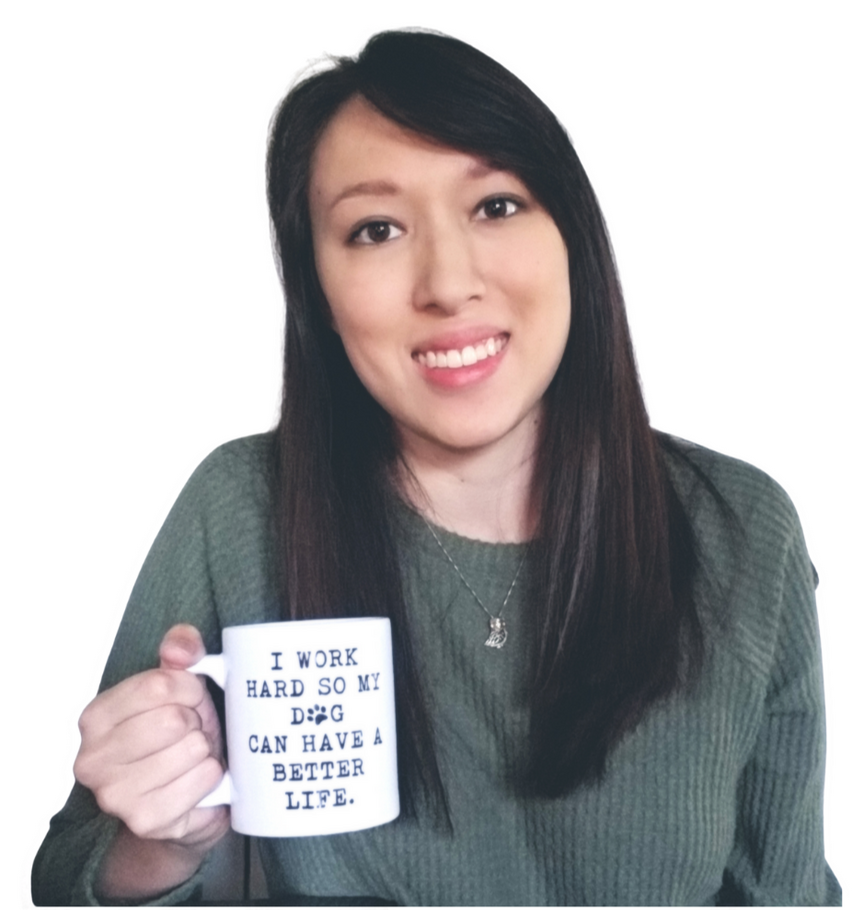 Your financial clarity is just moments away . . .
Introducing NINE carefully crafted resources designed to place you directly in the position of CFO of your online business.
And yes, it's completely free!
Claim your copy now or scroll down for more details...
Drop Your Info Down Below
Joining the More With Money Newsletter list will give you access not only to the Starter Kit but also weekly value-packed, informative, and inspirational emails to help you stay motivated in your entrepreneurial and financial journey! All for free!
Your information is private and won't be shared with anyone.
It's the resource I'm supposed to charge you for...
No, seriously, I've been told multiple times that I need to charge for this.

AND THAT WAS BEFORE I ADDED MORE TO IT.

You see, this guide is packed full of resources that will leave you with more financial clarity than you had when you found it

And that's all most of us want, right?

To just KNOW what we're supposed to be doing?

To just KNOW if we're doing okay already?
Welcome to the CFO Starter Kit.
In this totally FREE, jam-packed set of spreadsheets, you'll find:
The Budget & Pay Calculator
Which will tell you how much to start paying yourself and how you should allocate your next deposit by percentages - tailored for your business - to ensure you're covering all your bases.
The Revenue Goal Calculator
To help you determine how much money your business needs to bring in so that you can cover all your responsibilities: expenses, taxes, paying yourself, and having your desired profit margin leftover.
The One Bank Account Profit First Tracker
Want to start Profit First ASAP without needing multiple bank accounts or a budgeting tool? This easy-to-use spreadsheet will help you to track your income allocations, track all withdrawals, and keep a running balance of your Profit First accounts.
The Simple Service Pricing Calculator
Frustrated trying to set a price for your services? Let this calculator give you a starting point by calculating not just your direct costs to provide the service, but also your hourly rate required to pay yourself your desired wage! Then, walk through the checklist exercises of "Added Value Adjustments" to help you determine a fair premium to charge for your expertise.
The Simple Revenue Planner
A quick and easy calculator to help you organize your paid offers and their prices and figure out how many of each offer you need to sell in order to reach your revenue goal for the week, month, quarter, or year!
The Cash Flow Forecast Tool
I teach you how to budget today's actual dollars, but what about when you want to plan ahead? Map out all your income client deposits and sales payouts for the remainder of the year and compare them with the monthly revenue goals that you set. You'll be able to see exactly when you need to inject more cash into your business - way before the need actually arises!
The Monthly Investment Calculator
Wondering if you can afford to take on a new monthly cost? Enter your actual data and this calculator will tell you exactly what criteria your business needs to meet in order to justify a new addition to your budget!
The Compliance Checklist
Overwhelmed with the legal and tax compliance measures you're constantly being told you need to take in order to start your business? Sometimes, it's not quite as complicated as you think. Walk through this guided checklist to focus on what matters most when starting a new online business.
The Resource List
Last, but not least, is a resource roundup full of links to the best programs, tools, books, online resources, and experts for implementing everything you learn while walking through the CFO Starter Kit. This list also includes my personal recommendations if you're in the market for a bookkeeper, tax pro, or attorney!
Yup, I swear it's free!
I believe that every entrepreneur should be equipped with these financial basics...
...it shouldn't be so hard to learn this stuff!
Your information is private and won't be shared with anyone.
I'm not kidding... people love this thing!
And don't just take my word for it. Here's a small sample of the feedback I've received:
Reminder: IT'S FREE! Don't overthink it! ;)